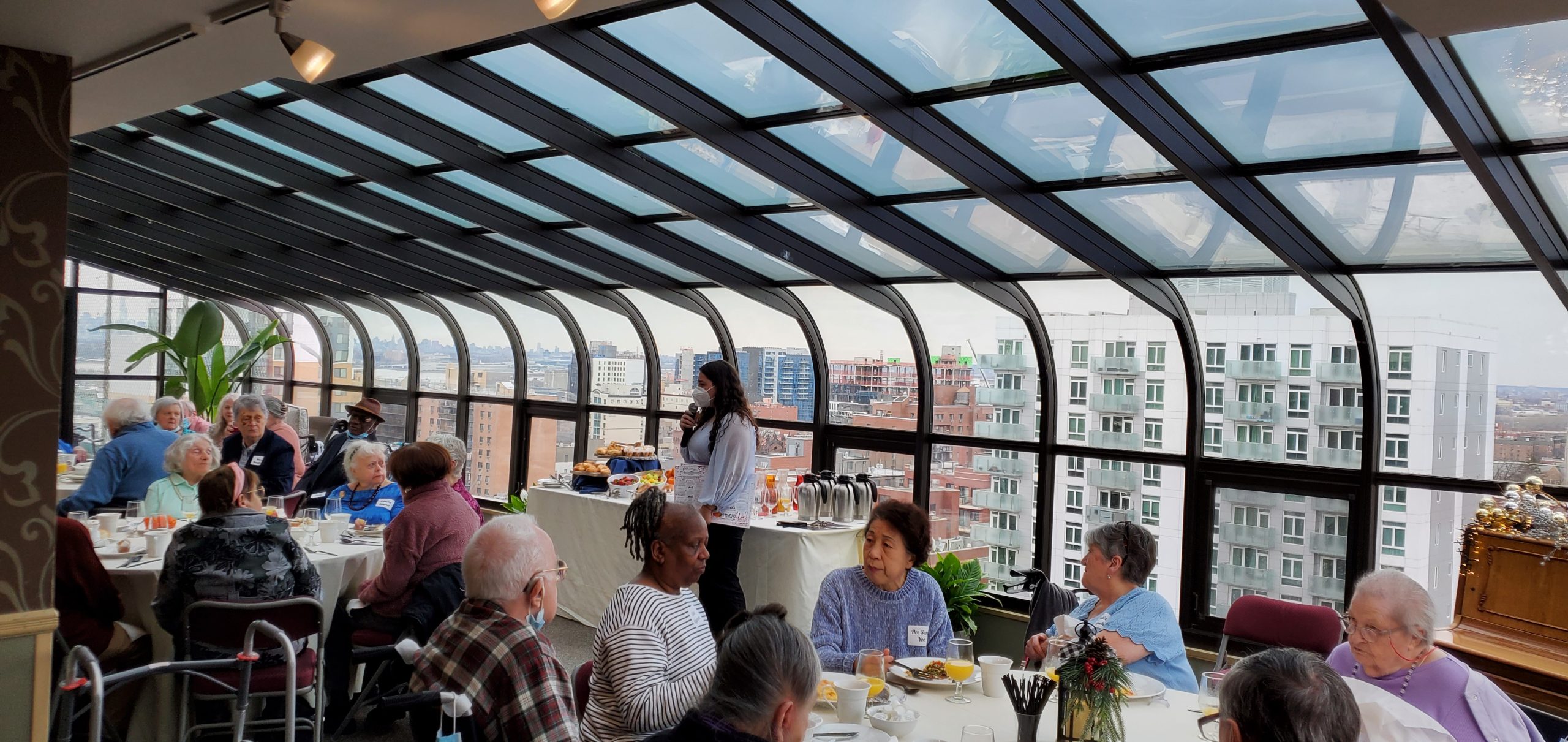 About Our Active Senior Community
As New York State's largest not-for-profit, Independent Living retirement community, the mission of Flushing House must always come first: To provide a safe, enjoyable and affordable retirement experience for our residents.
Flushing House is a unique Independent Living Community located in the heart of Flushing, Queens. Home to over 300 residents, Flushing House is a 12 story community with a rooftop solarium boasting views of New York City.
This community has an extensive Life Enrichment Program with a full activities schedule to fit the eclectic interests of our residents. Residents are free to make their own decisions, come and go as they please, all while have access to supportive services on site. Our Independent Living model allows our residents to Age in Place, and truly make Flushing House their home.
Not-for-profit Independent Living Community
In contrast to nursing homes, continuing care facilities and assisted living, Independent Living is ideal for senior individuals who can still live independently but enjoy having access to on site services when needed. Independent Living communities provide their residents with convenient access to dining, home care, entertainment and more. The independent living lifestyle offers residents a safe living environment with around the clock staff.
Amenities
On site amenities include a movie theater, exercise room, salon, computer lab, home care agencies, interfaith chapel, library and more!
Hospitality services, such as housekeeping, meals, and linen services are included in the monthly rental. Our community has access to a 13 passenger van senior-friendly that takes weekly trips along with an extensive Resident Enrichment program.
Set Up a Visit
Please call our Marketing Department at (347) 532-3050 for a brochure or to arrange a visit. Please call for information and availability. At Flushing House we Celebrate Living Every Day! Come see why we were named the 'Best in Boro!'
If you or someone you know may benefit from an Independent Living community with supportive, don't hesitate to reach out. We can provide you with information over the phone or by e-mail. We encourage you to visit our community in person. Schedule your visit today by clicking HERE.