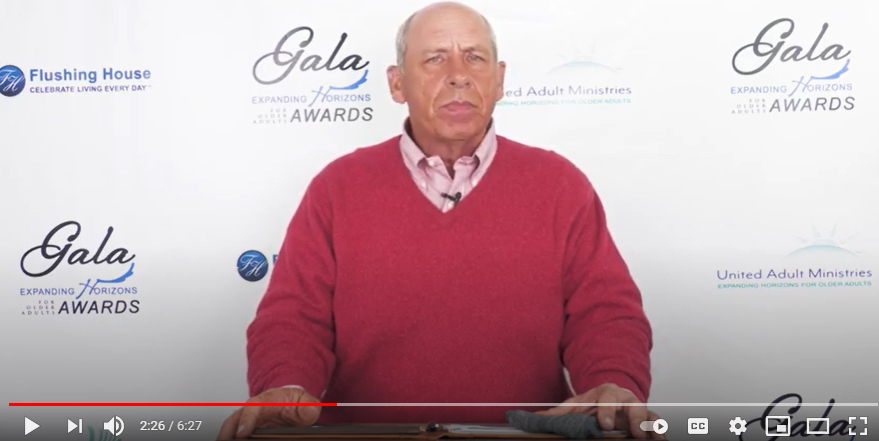 The following video was broadcast to Flushing House Residents on March 25, 2021.
This message was delivered to residents later that evening:
March 25, 2021
Good Day Folks,
Spring is here and it is another beautiful day at Flushing House! It has been wonderful seeing so many of you around the community in the past few weeks. It is great to see some familiar faces again.
Many of us have received the Covid-19 Vaccination already, some both doses. In fact, over half of you have received at least one dose of the vaccine. I am proud of you for taking the necessary steps to keeping yourself and your neighbors safe. Residents of Flushing House continue to have access to vaccinations through local hospitals and we will continue to provide transportation. If you are interested in participating, please speak to Rochell in the Resident Services office or dial (347) 532-3005.
It is much more likely that you will receive a vaccine by joining us on the van rather than waiting for the vaccine to come to Flushing House. Vaccinations being administered at Flushing House may still be months away. We will continue working at giving you access to the vaccination in the most convenient way possible.
I have noticed many more of you joining us in the dining room for dinner. It is wonderful to see so many folks enjoying themselves and socializing over a nice home cooked meal. I encourage you to make your reservation and join us sometime soon.
Passover begins Saturday, March 27 and on Tuesday, March 30th we will be hosting a special Passover dinner. Matt Ferris is working on a special menu for this holiday, and it sounds like it will a great one. Also, on Easter Sunday we will be hosting a special dinner as well. We encourage you to attend. Please remember, guests and visitors are not yet permitted in the dining room. If you need assistance eating, we ask that you continue to receive dinner in your apartment. Please remember, meal deliveries will continue for the near future. You will still be able to receive meal delivery to your apartment if you choose.
I am pleased to announce that weekly Van Trips are back. Check your April issue of INSIDE for more information on times, dates, and locations.
I encourage you to enjoy this fresh spring air and stay active as the weather improves. Enjoy your time with one another and continue to Celebrate Living Every Day at Flushing House.
Thank you and have a great day,
Rev. Douglas Kurtz