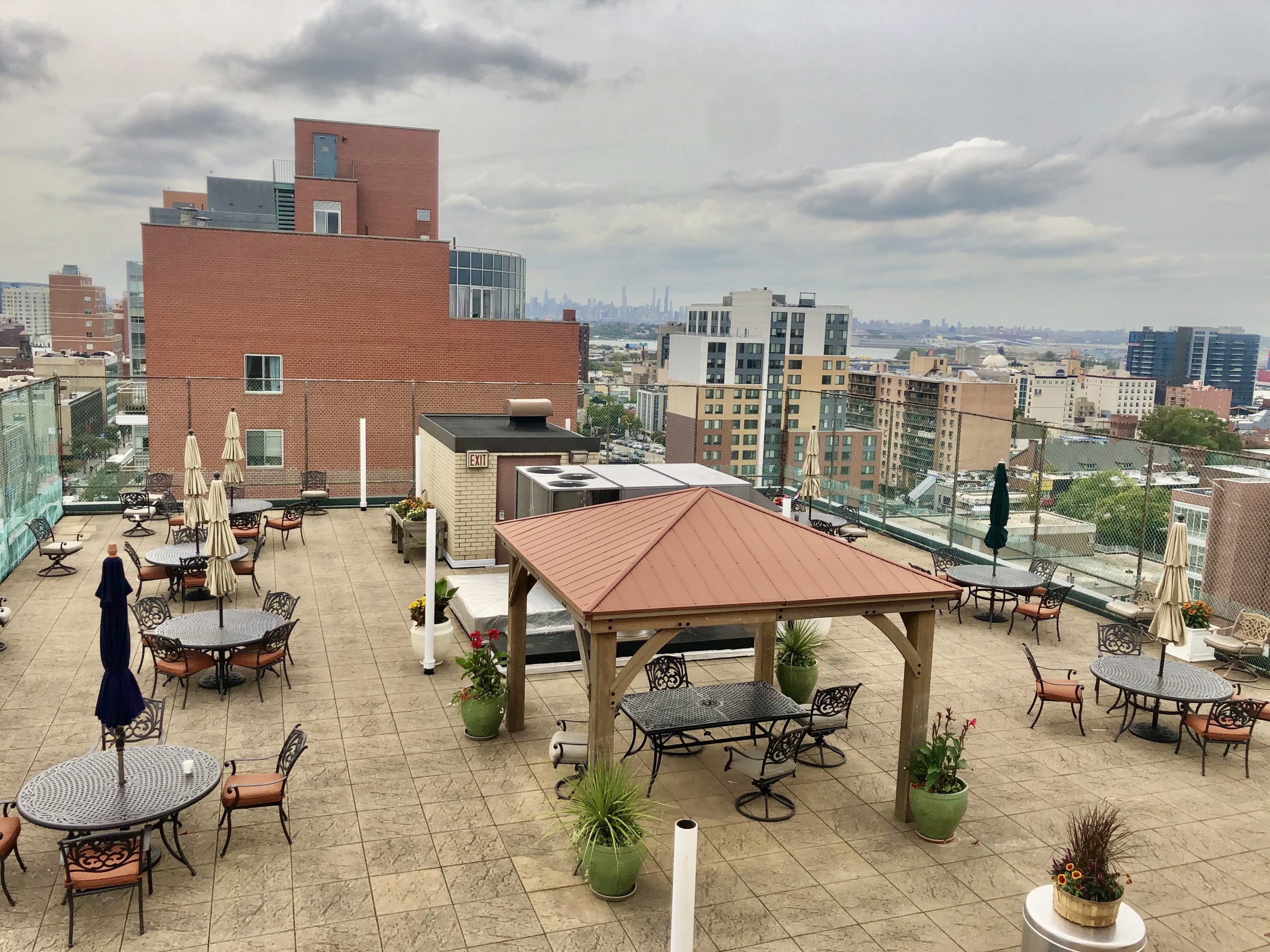 Since 1974, thousands of New Yorkers have made Flushing House their home. We are proud to continue our mission to serve older adults and provide a safe, reliable, and affordable retirement experience for our residents. Our community is a place where New Yorkers age in place while continuing to Celebrate Living Every Day ™. We are thrilled to announce that after months of restrictions our community is completely open to our residents.
With the reopening of New York City and the introduction of our new Life Enrichment Programs, this summer will be one to remember at Flushing House. Here are just some of the ways we will Celebrate Living Every Day ™ this season:
Rooftop Gardening- Our gardening club grows and harvests fruits, vegetables, herbs, and flowers while relishing breathtaking views of New York City. Relief from the summer sun is available under the gazebo adjacent to the gardening area.
Creative Writing and Discussion- The purpose of this club is to offer a welcoming community of creative writers and to challenge those writers to hone their craft. It is here where our writers discuss the challenges of writing, encourage each other, and read their work aloud.
Van Trips- Look out for our 13-passenger van as we take trips to restaurants, movies, museums and more! Our most recent trip to the Botanical Gardens allowed for a beautiful afternoon stroll around the flowers before heading home for dinner.
Diversity is what makes Queens such a special place to live, and our community is no different. From our staff to our residents and everything in between we are appreciative and welcoming of all cultures and are proud to have them represented here.
Each day our residents are treated to three nutritious meals cooked and prepared by our award-winning culinary team. Residents can choose from household staples like Nonna's Spaghetti and Meatballs or let their taste buds explore cuisines from across the globe in dishes such as Thai Beef Stir Fry. Arroz con Pollo served Smoked Corn Tortilla Soup or Jamaican Curried Chicken alongside Coconut Rice and Peas. Few moments are as special as breaking bread, especially in celebration of important milestones which are happening every day at Flushing House. In these moments, we know the food we are eating is more than a meal. It brings us together, shapes our memories, and empowers our community. The socialization one encounters during dining is unmatched. Bonds with neighbors become stronger, and strangers feel like strangers no more.
We encourage you to become our neighbor. Scheduled your visit of Flushing House today! We are currently offering studio and one-bedroom apartments on a month-to-month rental basis. To learn more about Independent Living at Flushing House, call 347-532-3000 or visit FlushingHouse.com.