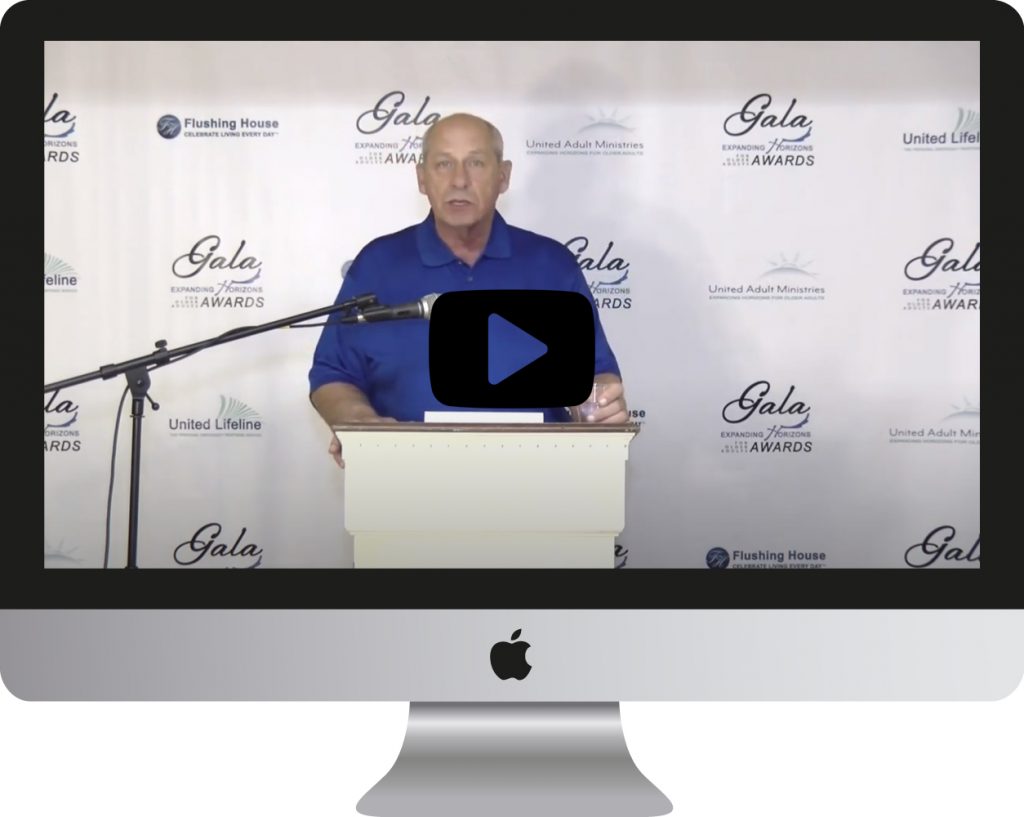 The following video message and letter was sent to Flushing House residents on November 24, 2020.
November 24, 2020
Community Updates
Good Day Folks!
I made a video announcement that is currently playing on your televisions over the next several days. I've summarized my announcement in this letter for you to follow along.
On Thanksgiving, indoor dining in the Dining Room will be suspended. If you are on the 9th or 10th floor, you will not be going to the dining room on Thursday but you will have the opportunity to dine with us on Friday.
Your regular morning beverage service will take place to accompany the breakfast you received the evening before.
The Thanksgiving Day meal will be served to you between 11:30 AM and 1:30 PM on Thanksgiving Day. Our Culinary team is working hard to prepare an extra special meal for you to enjoy. At this time you will receive an evening meal and your Friday breakfast.
Let's be safe this holiday. I am disappointed we will not be able to share this holiday together and with families like we usually do but we can still connect through telephone or various video conferencing options. It is important to remember your safety is your priority.
We have partnered with Girling Health Care (apartment 227) who are here to offer you various home care services. Don't hesitate to meet with them and explore the services they offer. One available service is COVID-19 testing. The next available testing date will be December 2nd, it will normally be done every Wednesday. If you feel that you may be ill or have become exposed, give them a call.
You continue to do a wonderful job. Make sure to continue to wear your masks and wash your hands. Be safe, remain vigilant and stay concerned. You are amazing! Keep it up! We will get back to normal as soon as we can.
May God Bless,
Rev. Douglas Kurtz