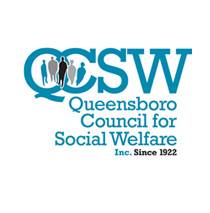 Flushing House President, Reverend Douglas Kurtz, is to be honored at the 94th Annual Salute to Community Leaders held by the Queensboro Council for Social Welfare (QCSW) at Terrace on the Park on Friday, October 28th, 2016. QCSW is 93 year old social services agency that has been assisting Queens' children, adults, teens and senior citizens. Rev. Kurtz and Flushing House are receiving the Outstanding Senior Community Award. Built in 1974, Flushing House is the largest, not-for-profit "Independent Living" retirement community in New York State.
Flushing House is a one of a kind, innovative retirement residence built in 1974. It was one of the first to offer older adults Independent Living with supportive services right on the premises. As New York State's largest not-for-profit, Independent Living retirement residence, the proud mission of Flushing House is: "To provide a safe, enjoyable and affordable retirement experience for our residents."
Over 300 older adults call Flushing House their home. Flushing House's newly renovated community includes a library, a state of the art computer lab, an exercise gym, a spacious dining room and a rooftop solarium with breathtaking views of New York City. Residents are able to remain independent by making their own decisions and utilizing on site amenities. Residents of Flushing House stay active with a full program of activities and events. Daily exercise, lectures on history, classes on the arts, live entertainment and weekly van trips are just some experiences offered. The Flushing House community provides its residents with a close knit community where they are able to age in place while celebrating living every day.
In 1998, Revered Kurtz took the position of President/CEO of United Adult Ministries, the parent company of Flushing House. Prior to his career in health care, Revered Kurtz served as a pastor in churches in New England and Western New York. He has served as President of the Council of Churches, Advisor to the Office on Aging and various committees in conjunction with the Local Hospitals. Since 1988, Revered Kurtz has served as Stated Supply Pastor of the First Presbyterian Church of Fords, New Jersey.
Go to www.flushinghouse.com for more information.