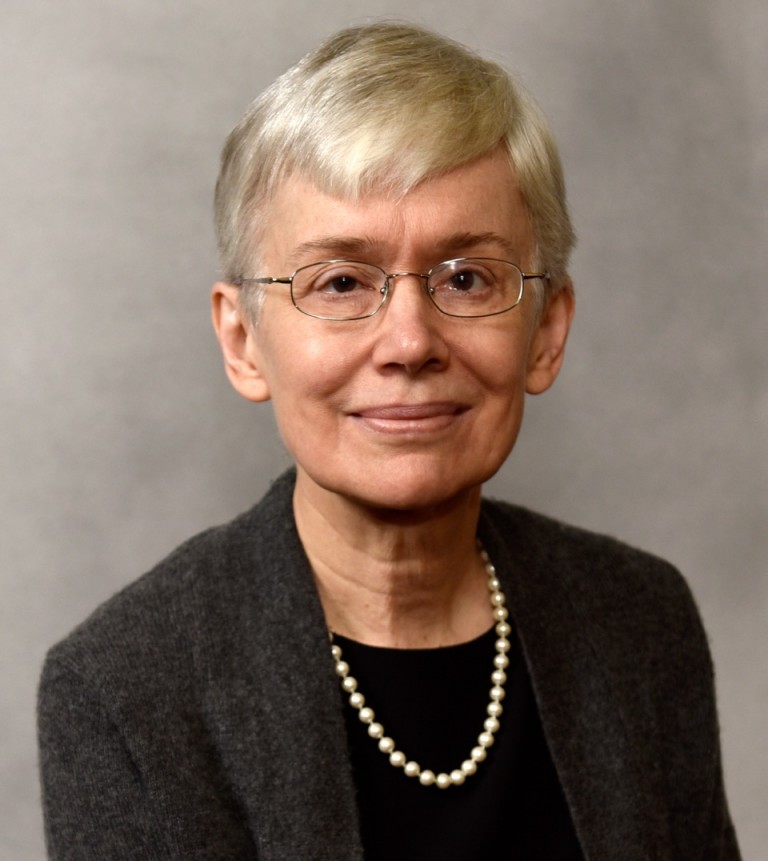 United Adult Ministries (UAM) will hold a gala celebration commemorating the Centenary of the Ministry which founded Flushing House. The event is on April 21, 2016 at The Garden City Hotel, Garden City. The parent of Flushing House, UAM, will honor an outstanding individual at this gala with their Older Adult Ministry Award.

UAM's Older Adult Ministry Award winner is Rev. Helen Jackson of the Fifth Avenue Presbyterian Church, who was nominated by the Rev. Robert Foltz-Morrison, Executive Presbyter of the Presbytery of New York City. Rev. Jackson is a worthy recipient of the UAM award based on her many years of dedicated leadership at the Fifth Avenue Presbyterian Church (FAPC). She has been Parish Visitor at FAPC for the past nine years, providing on-going pastoral care for older FAPC members who are homebound or who reside in health care facilities. She makes pastoral visits to hospitalized members and assists the other pastors with pastoral care concerns. She through scripture, prayer, communion, and listening to an individual's concerns, she brings the living, loving presence of Jesus Christ to homebound and hospitalized members. In addition, she often visits and prays with church members in hospice care, and with their friends and family, sometimes presiding at funerals, memorial and even graveside services.
Rev. Jackson also provides staff support for the deacons, who stay in touch, by visit, phone call, or by mail with church members who are homebound or in health care facilities. Recently FAPC added a Circle of Caregiving. These volunteers accompany older adults on medical appointments, visit those who are isolated and lonely, and help in a variety of ways.
In recent years, Rev. Jackson has been more involved in social work aspects of pastoral care by helping people connect with social services available to them. She has become familiar with a range of nursing homes and rehabilitation facilities in NYC, as well as assisted living and facilities that care for persons with memory loss.
She received her undergraduate degree from Duke University, a Master of Divinity degree from Yale Divinity School, and a graduate certificate in pastoral psychotherapy from Blanton-Peale Institute, NYC. After finishing seminary, she was ordained as half-time pastor of the Barkhamsted Center Church in Connecticut, where she served for three years. She later served for two years as half-time Stated Supply pastor of Ft. Hamilton Presbyterian Church, Brooklyn. Today she regularly guest preaches at other Presbyterian Churches in NYC.
Rev. Jackson is licensed as a Mental Health Counselor by New York State. Much of her ministry has been as a pastoral counselor: for 10 years at Riverside Church Pastoral Counseling Center; several years at St. John's in the Village PCC; five years at Psychotherapy and Spirituality Institute; and several years in private practice. In the seminary she spent one year focused on Clinical Pastoral Education, as a student chaplain at Yale-New Haven Hospital. She also worked in the psychiatric units of two hospitals.
In her work as Parish Visitor, she's learned about the power of prayer and having a clear sense of God being present. "Knowing God's presence is comforting and provides a depth of healing not possible otherwise," she relates. "The most difficult thing for me has been losing so many of those that I cared deeply about. I've repeatedly seen the love and caring of family, deacons, and friends for those I visit, and what a difference it can make to the one who is suffering. We bring God's presence with us. I feel very blessed to serve as Parish Visitor at FAPC. Thank you for this great honor."
Contact: Robert Salant to RSVP and for more information, rsalant@uam.org (347) 532-3025.