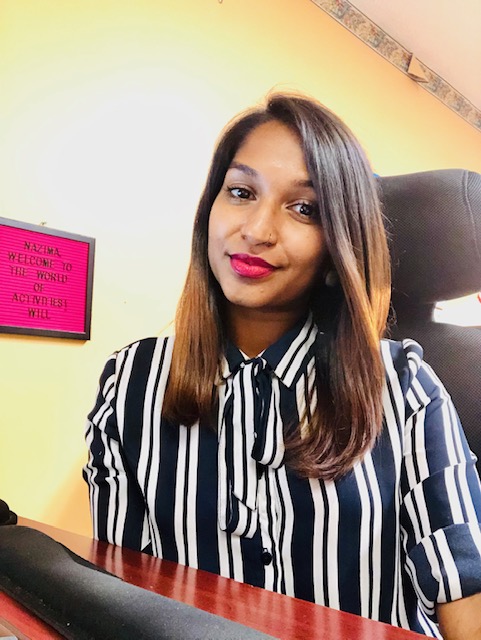 Please help us welcome and congratulate Nazima Pasha on her move to the Activities Department. As an Activities Leader, Nazima will be working alongside Wilfredy to bring you the monthly Activity Calendar (Pages 4-5). Nazima has been part of the Flushing House team for 5 years and has helped out with special activities and events in the past such as fashion shows and musicals.
A Message From Nazima:
Hi everyone! My name is Nazima Pasha and I'm very excited to be your new Activities Leader along with Wilfredy Moya. Most of you knew me from the kitchen as a server, but I've been given the joyous opportunity to enter the world of activities here at Flushing House. In the past I've put on a few shows for the residents such as a Vintage Fashion show as well as an original play written and performed by a resident and I. I enjoy being creative and interactive with all kinds of people, and I'm looking forward to bringing that enthusiasm to the residents of Flushing House. See you all very soon, and get ready for a great time!