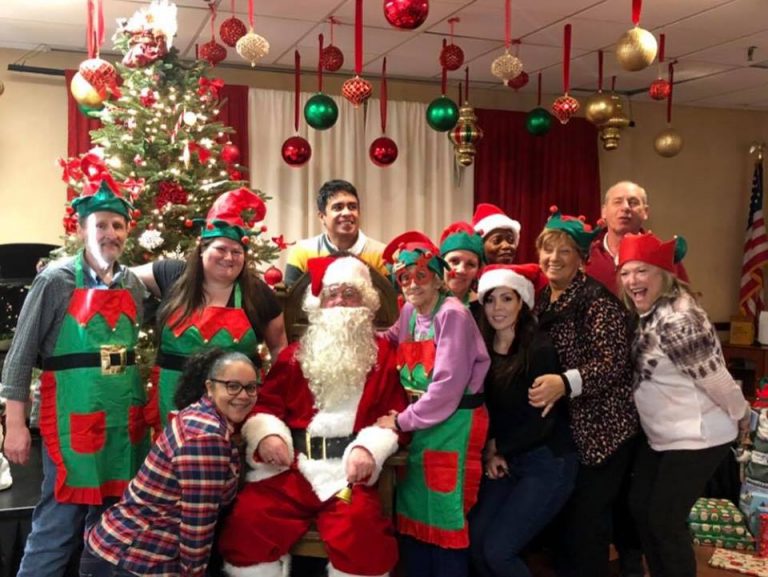 Residents Share Holiday Spirit with Local Children
On December 8th, the 1st and 2nd Graders at PS 214 paid a visit to the residents of Flushing House to celebrate the holiday season with Santa Claus and his elves in the early afternoon. The children and residents had the chance to take photos with Santa and his 'senior' elves before getting a special treat to take home.
Inter-generational programs are fun for everyone involved, and they also pay positive dividends in kids' and seniors' lives, as well as for society as a whole. Older adults who regularly volunteer with children burn 20% more calories per week, experienced fewer falls, were less reliant on canes, and performed better on memory tests than their peers.
Older adults with dementia and other cognitive impairments experience more positive effects during interactions with children than they did during non-generational activities.
For the children, interacting with older adults enables them to develop social networks, communication skills, problem-solving abilities, positive attitudes toward aging, and a sense of purpose and community service.
This event is important to the community and was a great way to bring together groups of people who otherwise may not have the opportunity to meet.\
For more information or to learn more about Flushing House, e-mail me at Michael@uam.org or call (347) 532-3014.