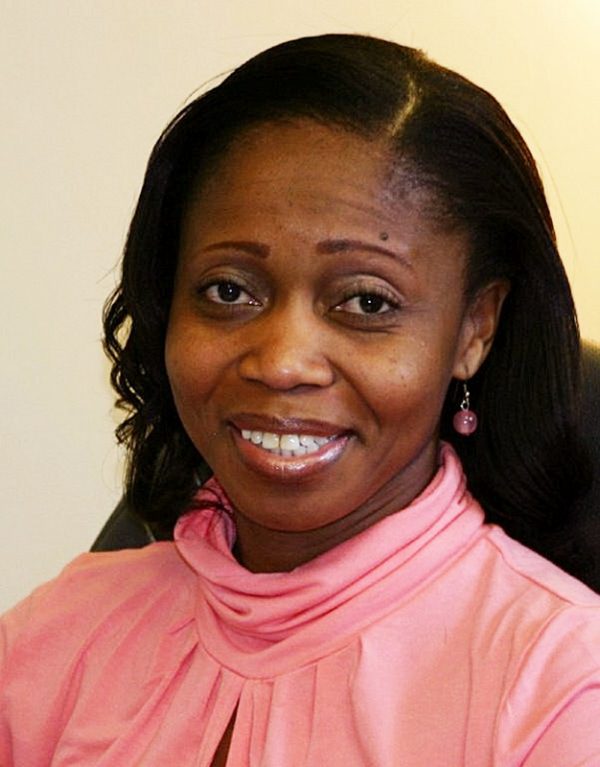 Sandra Allen-Simms, MSW, Flushing House Director of Resident Services, received a Certificate of Excellence at the Queensboro Council for Social Welfare (QCSW) 25th Annual Reception Honoring Queens Social Workers, held Friday, March 11, 2016 at the HANAC – George T. Douris Tower, Astoria, NY. The event was co-sponsored by United Way of NYC, the NYC Chapter of the National Association of Social Workers, and the Honorable Melinda Katz, Queens Borough President.
Candidates for the QCSW awards must either be enrolled in a School of Social Work or have graduated from one and live or work within the Borough of Queens. According to Joan Serrano Laufer, LMSW, ACSW, Executive Director of QCSW, "Sandra's accomplishments and commitment truly exemplifies what QCSW looks for when selecting social workers to honor.  She was recognized for her extraordinary dedication and service to older adults."  Approximately fifteen Certificates were presented to social workers from various Queens organizations. All awards were for professional social workers serving Queens residents through their jobs and/or volunteer activities.
As director of resident services at Flushing House, Ms. Simms considers herself an advocate for older adults.  She knows what Flushing House has to offer, and builds relationships of trust with residents and family members, listening to them carefully, and finding out how Flushing House can serve them better.  Her goal is to help older adults remain active and independent, for as long as possible.
In 1997 she graduated from Mercy College with a Bachelor in Social Work (BSW). The same year she joined the Jewish Association for Services for the Aged (JASA).  In 2001 she graduated from New York University with a Masters in Social Work (MSW).  She resigned from JASA in April, 2013 to become director of resident services for Flushing House.  Ms. Simms is a resident of the Bronx and is married to Mr. Barrington Simms.
"I could not have asked for a more rewarding position as director of resident services," she said.  "Here, I'm broadening my background as a Social Worker and assisting, not just the residents I serve, but also the many family members who are seeking to help their aging parents.  I am most grateful to receive this great honor."
Built in 1974, Flushing House is the largest, not-for-profit, Independent Living retirement residence in New York State.  Visit us at: www.flushinghouse.com.
Contact: Robert Salant for more information, (347) 532-3025, rsalant@uam.org